Miller Type 079607 Drive Roll Kit.045 VK-Gr 2 Roll
Product Detail
Product Tags
Base selection of drive rolls upon the following recommended usages:
1. V-Grooved rolls for hard wire.
2. U-Grooved rolls for soft and soft shelled cored wires.
3. U-Cogged rolls for extremely soft shelled wires.
4. V-Knurled rolls for hard shelled cored wires.
5. Drive roll types may be mixed to suit particular requirement
(example: V-Knurled roll in combination with U-Grooved).
Note: Each drive roll kit contains 2 Drive Rolls and an Inlet Guide.
Note: U-Groove drive rolls are recommended when feeding aluminum wire.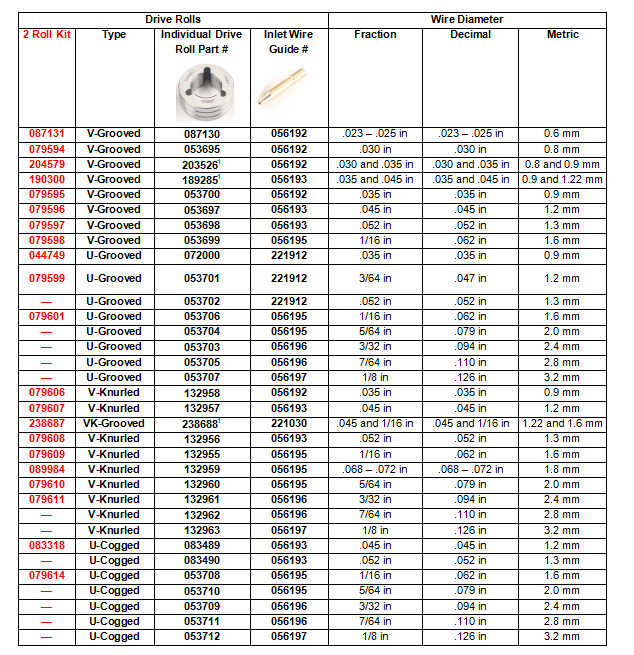 ---
---